All of our staff is committed to
:
Respect for Human Dignity...Compassion for People...Sense of Moral Responsibility
A.S.P.E.N. of America
is a group of retired professional Law Enforcement Officers that care deeply about people and desire to make a difference in your community and believes that education and understanding can make that difference.
ASPEN of MN-ND Staff
Owner/Instructors
Craig Baker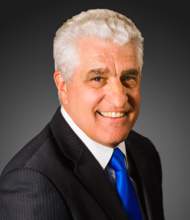 Craig Baker
*30 years Law Enforcement
(4 years Moorhead Police Department)
(26 years Clay County Sheriff's Office)
[9 years uniform patrol]
[4 years narcotics/investigations]
[5 years supervisor of narcotics/investigation]
[12 years Chief Deputy Sheriff, Clay County]
*BA Degree, Minnesota State University Moorhead, Political Science, 1988
*Minnesota Bureau of Criminal Apprehension "Police Management Series", 1993
*FBI: Law Enforcement Executive Development Association, 1996
*Clay County Sheriff's Office public speaker; civic, community, public school, private industry
Jerome Thorsen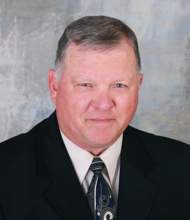 Jerome Thorsen
32 Yrs Law Enforcement Experience
2 Yrs Dispatcher
17 Yrs Moorhead Police Department
4 Yrs Patrol
13 Yrs Detective
13 Yrs Clay County Sheriff's Office
11 Yrs Investigation Division Commander
2 Yrs Chief Deputy
BA Degree Minnesota State University Moorhead 1979
FBI National Academy 2000
MN Gang Strike Force Region Commander
Guest Instructors
David Miller
*Associate Art Degree – Criminal Justice – Alexandria Technical College
*39 years Law Enforcement Experience
- 4 yrs Dispatch Breckenridge MN Law Enforcement Center
- 32 yrs Police/Patrol/Investigations
[2 yrs Breckenridge MN Police Department]
[30 yrs Moorhead MN Police Department]
[5 yrs. US Marshal Service (Prisoner Escort Guard)]
*Certified Crime Prevention Specialist
*Child Abuse Investigator
*D.A.R.E. (Drug Abuse Resistance Education) Instructor
*G.R.E.A.T. (Gang Resistance Education and Training) Instructor
*D.E.A. (Drug Enforcement Administration) Drug Training
*Gang Instructor for DEA and US Attorney – Eighth District
ASPEN of New Mexico Staff
Kevin M. Boyd
*Kevin Boyd is a retired Lieutenant from the New Mexico State Police and one of the co-developers of the "ASPEN Program".
*Boyd spent the majority of his career in Narcotics Investigations.
*Boyd holds a Bachelor's degree in Workforce Education and a Master's degree in Organizational Management.
*He also holds instructor certifications the New Mexico law Enforcement Academy, the department of Energy and the Federal Central Training Academy.
Duel Paris
*Duel Paris is a retired New Mexico State Police Officer with a background in Narcotics Investigations.
*Paris is a certified instructor from the New Mexico Law Enforcement Academy and is often called upon as a public speaker in his community.
*Paris often works with trouble youth through his volunteering at the Logan Baptist Church.
Chris Maes
*Chris Maes is a retired Captain from the New Mexico State Police.
*Maes has many years experience as an instructor and carries his certification from the New Mexico Law Enforcement Academy.
*His career focused on Patrol Operations and Investigations.
*Maes has great experience as a public speaker for civic organizations.
Jennie Pierce
Jennie Pierce is a retired Captain from the New Mexico State Police.
*Pierce spent her career working throughout the State Police Uniform Bureau, Investigations Bureau, Special Operations Bureau and the Office of Professional Standards and Internal Affairs.
*Pierce holds an Associates of Applied Science in Law Enforcement, is a certified Instructor through the NM Law Enforcement Academy, and a Scuba Schools International Dive Instructor.
*Pierce is an avid outdoorsman, youth hockey coach and volunteers at her children's school.